Don't just take my word for it!!

These are REAL statements from the folks from our last launch, taken from our Facebook Group - Come join us and meet these folks and ask them to tell you more of their stories!
---
Talk to Carrie in our Facebook Group... and see how her page gained 18,000 new fans in a single week!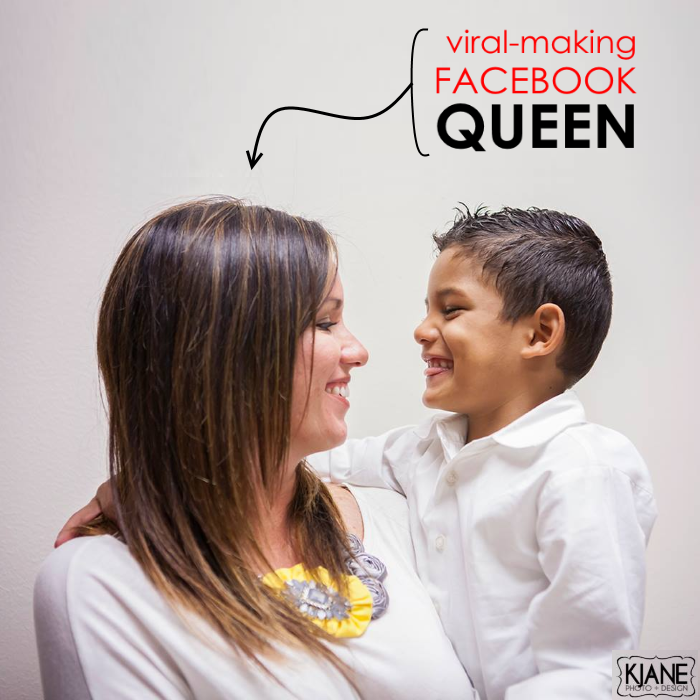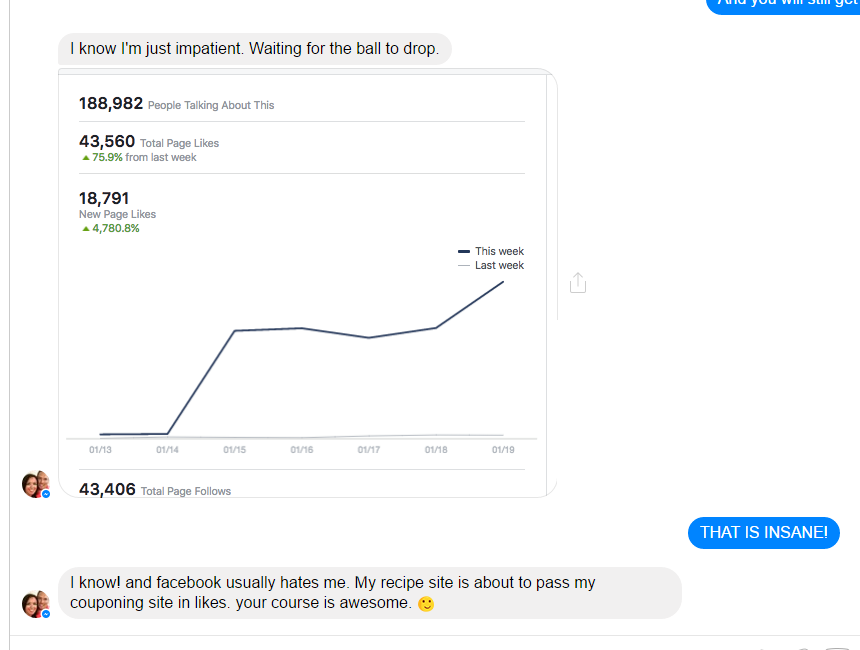 Meet Dani who created multiple virals with the help of this course!

---
Or Marci who is using her page to grow and audience AND her business!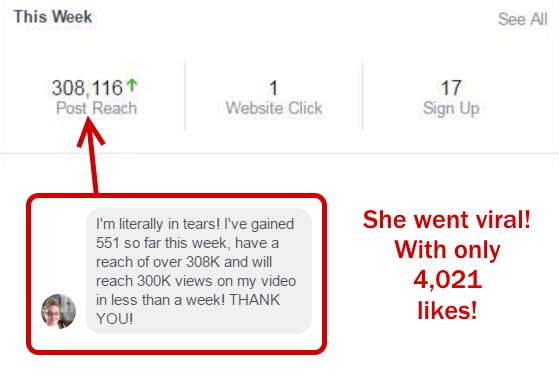 ---
Meet Tricia whose business depends on qualified leads. She is elated!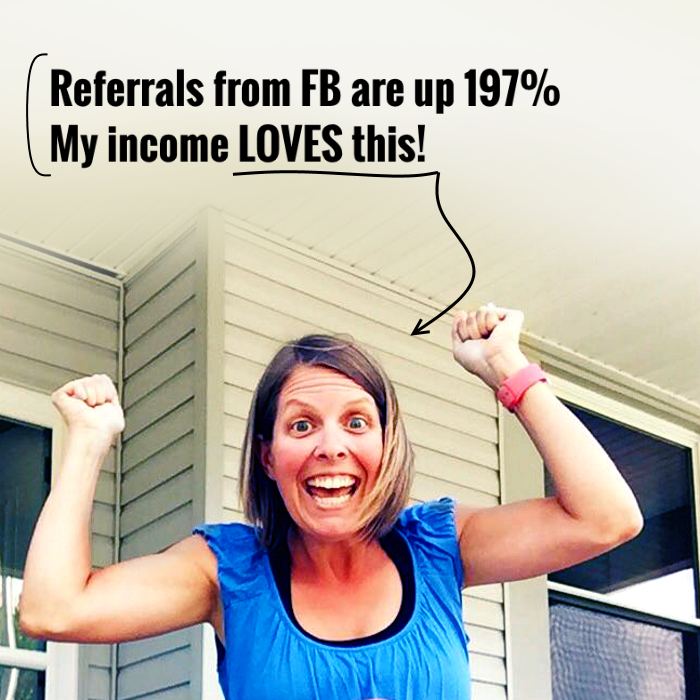 ---
This is Stacey who grew her page with only $31 dollars spent so far AND she is seeing an income coming from her page in a BIG way!

---
Andrei is in our course and his business got $0.0005 per video view. This translated to MASSIVE growth of his audience and the start of his new business!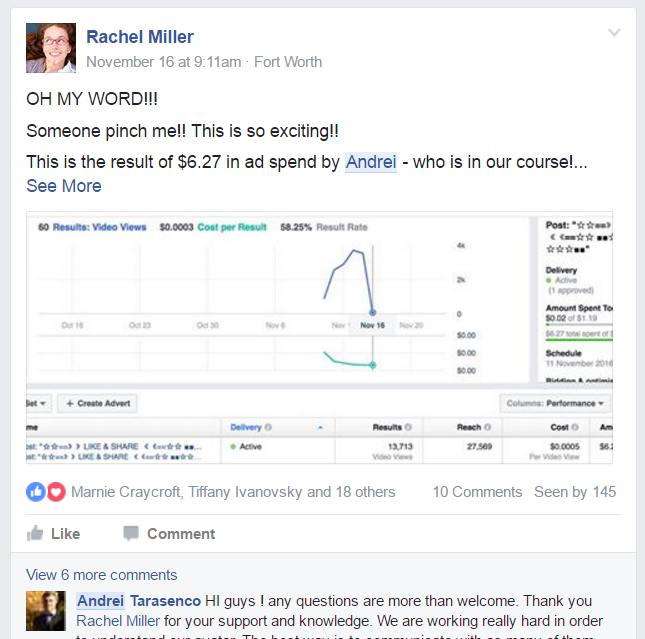 ---
Meet Birute who used the tips from this course to drive traffic to her blog.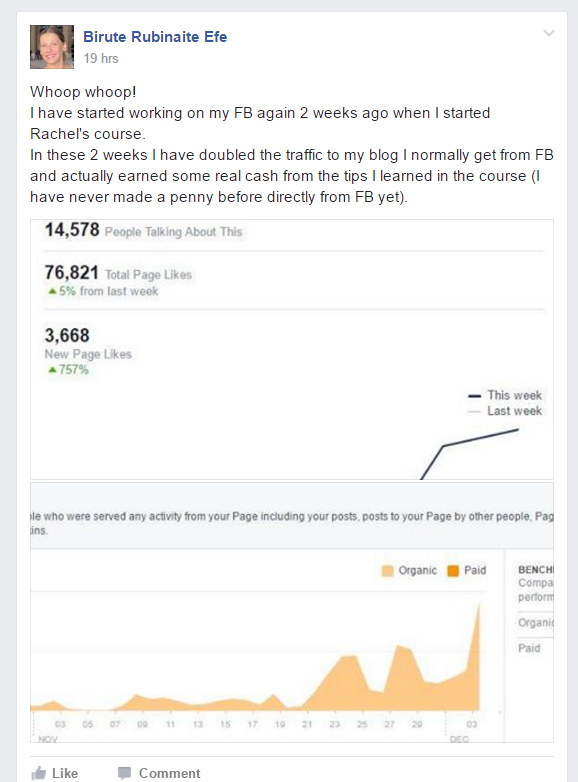 ---
This is Nadia. Not only did she stop HATING Facebook, her page quadrupled over the six week course!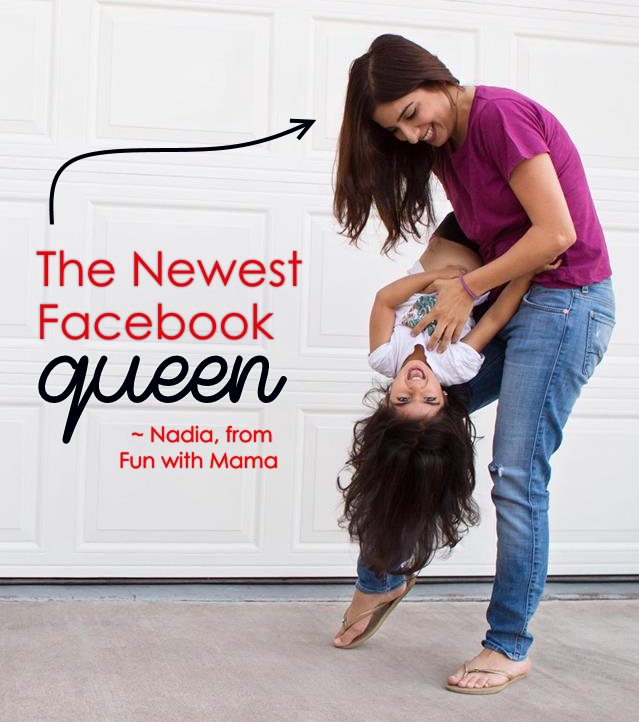 ---
Talk to the sellers who are seeing their products rise in ranking in search and on Amazon thanks to ORGANIC Facebook traffic.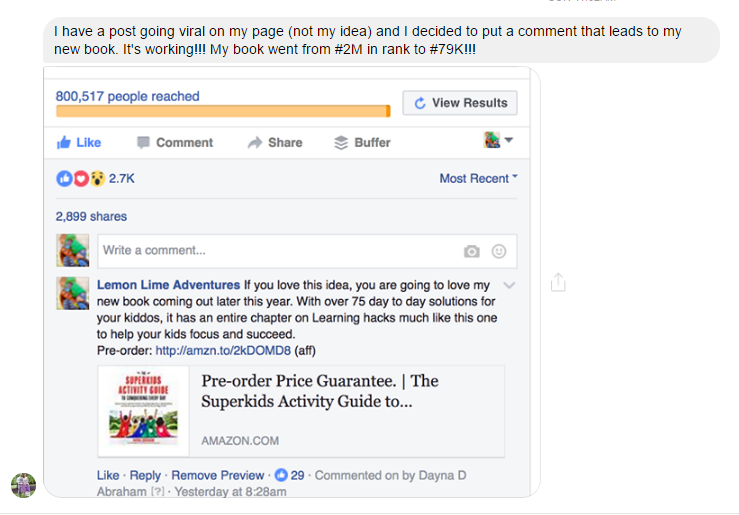 ---
Talk to people who are currently taking the course!!